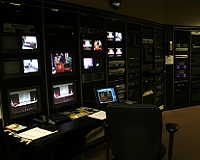 Partner Solutions
We bring you the best solutions from around the globe to meet the demands of HD Broadcast and Post Production. Choose from the Catagories to the right for available solutions
Our OnSite Solution
The OnSite solution is a cloud database communication tool enabling you to document technical and operational processes on one central location. To see more choose ONSITE from the menu above.

Search for solutions to meet your requirements
Choose from the catagories to the right or enter keywords into the search box below.
Search box coming soon